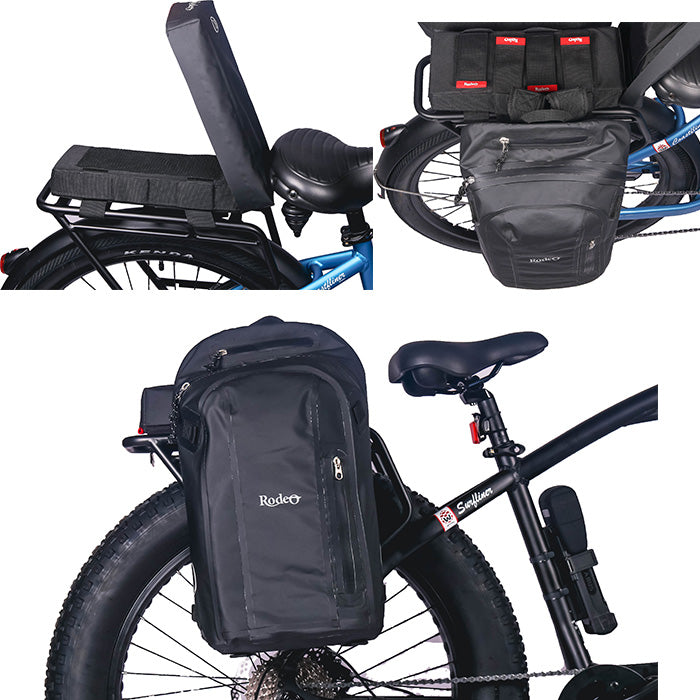 Bike bag backpack
Our waterproof backpacks can be converted into bike bags. All you need is a rear luggage rack. The Rodeo Packs system is innovative using Velcro to increase durability and strength once the bag is attached to the bike. It also provides unparalleled comfort when worn on the shoulders.
Discover the system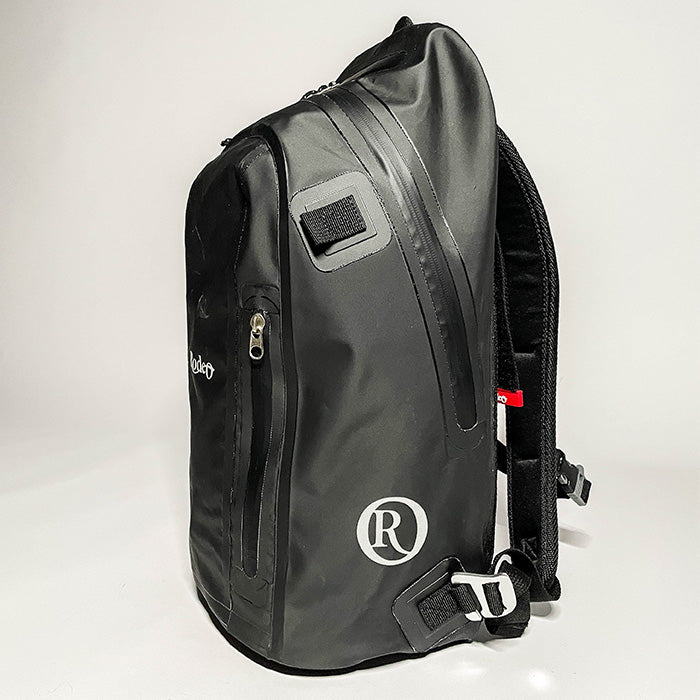 Waterpoof bag
At Rodeo Packs, a trip by bike or on foot is an adventure, no matter the distance or destination. We have therefore designed a range of waterproof backpack/bike bags. The seams are welded and the zippers are waterproof! Premium materials to increase durability and accompany you on all your adventures.
SHOP
A complete range
We have designed several backpacks and bike bags to meet your main needs.
The City Buddy : ideal for the commuter. It accompanies you to work, to school etc... There are 3 pockets to optimize your storage. A foam-padded pocket inside the bag to store your computer. Volume 16L.
The adventurer : the classic "roll top" with roll-up closure. A large front pocket to store a bottle of water for example and thus separate it from the rest of your belongings. This bag is perfect for carrying sports equipment. Its volume fits between 16L and 25L.
The Beach Buddy : the ideal tote bag, quite simply. Volume 16L.
The two Icebreakers formats : a waterproof cooler in backpack and bike bag mode! 22L and 35L format.
The support : adaptable to each rear luggage rack. It can also be used as a bike cushion and storage for a bike pump and some essential tools.